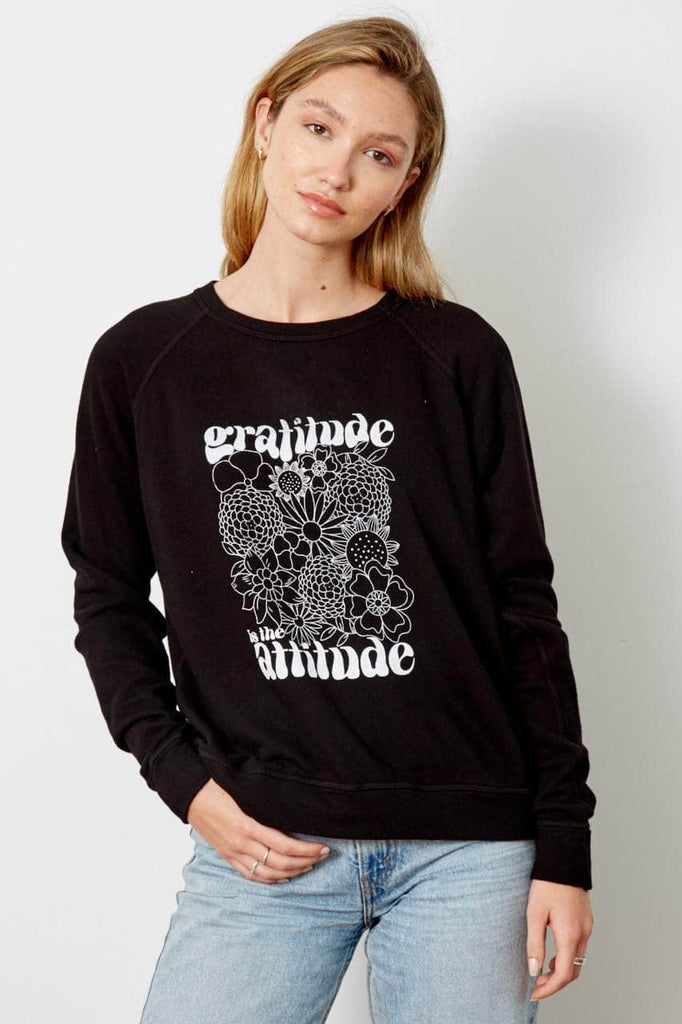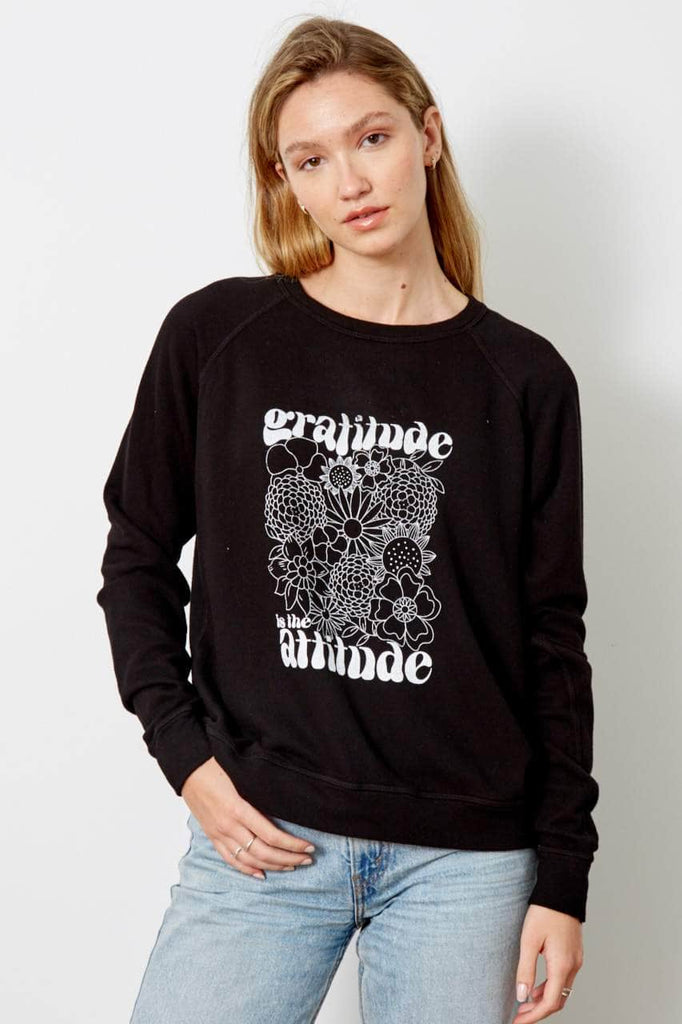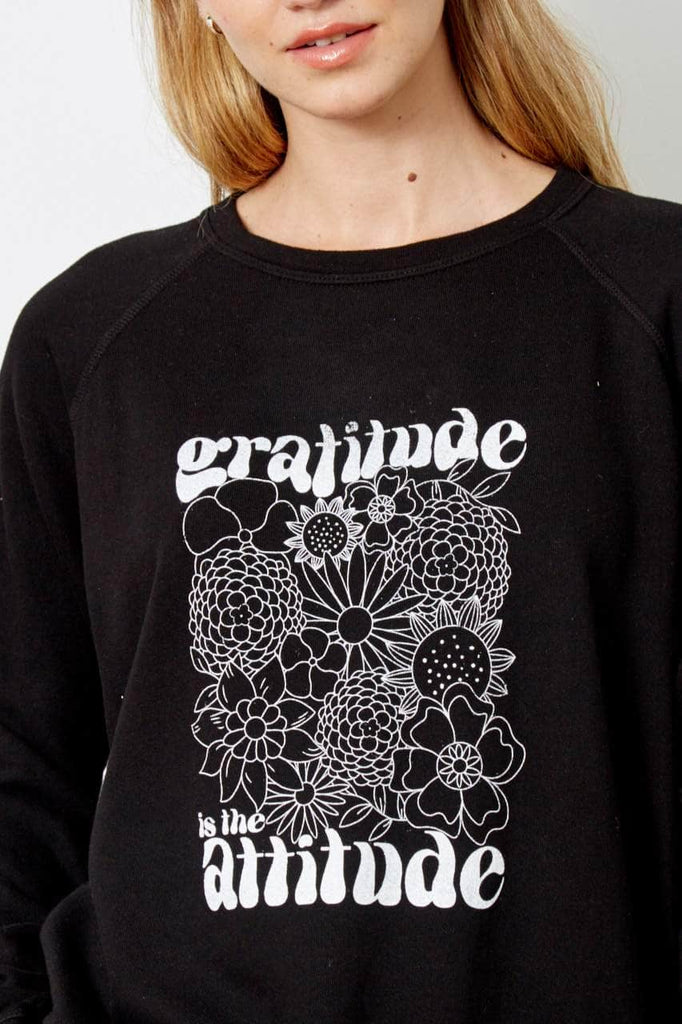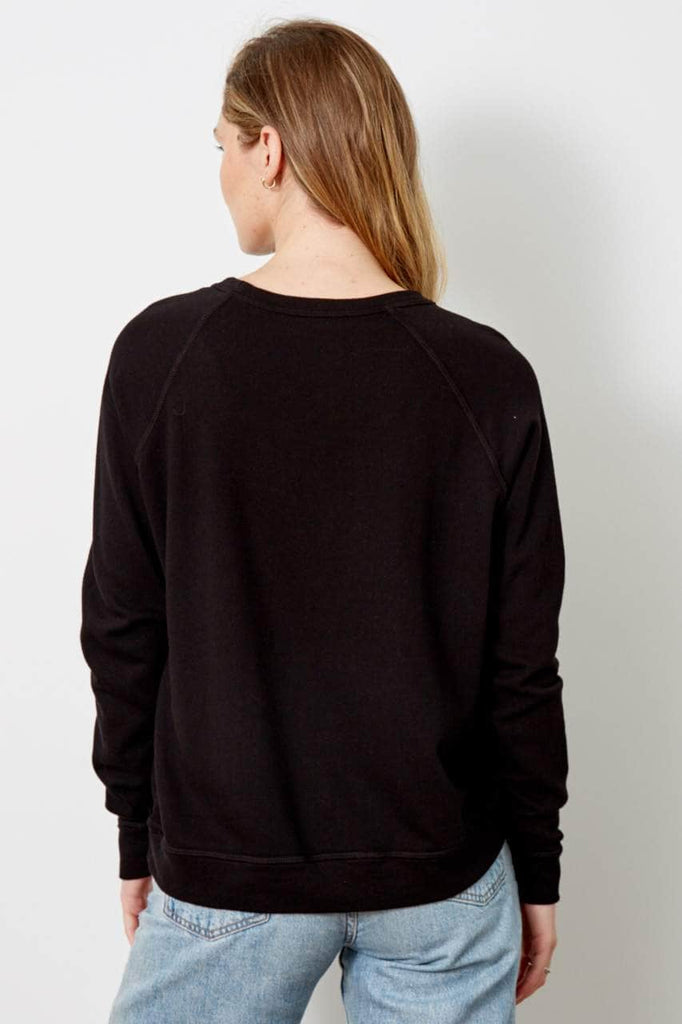 GRATITUDE FLOWER - The Smith
We present the SMITH now in *Butter Fleece which is our newest fabric made from micromodal. It's unbelievably soft yet lightweight enough to drape perfectly. 

Micromodal is a specific type of modal rayon exhibiting incredible softness and resistance to shrinkage. The only difference between Micromodal and Modal is that Micromodal fibers are thinner. This means they can be tightly woven into a fabric with the same texture as silk.
This is a women's style that is intended to fit a bit oversized. If you prefer it more oversized please order one size larger than you normally wear!  Female model is 5'8" and is wearing a size small.
62% Micro Modal //16% Modal // 16% Cotton // 6% spandex // Machine Wash Cold // Tumble Dry Low 
This vintage inspired pullover features raglan sleeves and is stitched in our three end terry fabric. We wanted to create the perfect crew neck for Y O U that hangs just right - think about it, you can wear The Smith for your outdoor adventures or when you're comfortable on that couch of yours! 

FREE U.S. SHIPPING! Once you place your order it can take up to 1 business day to process and be placed in the mail. See our full Shipping & Returns Policy
here