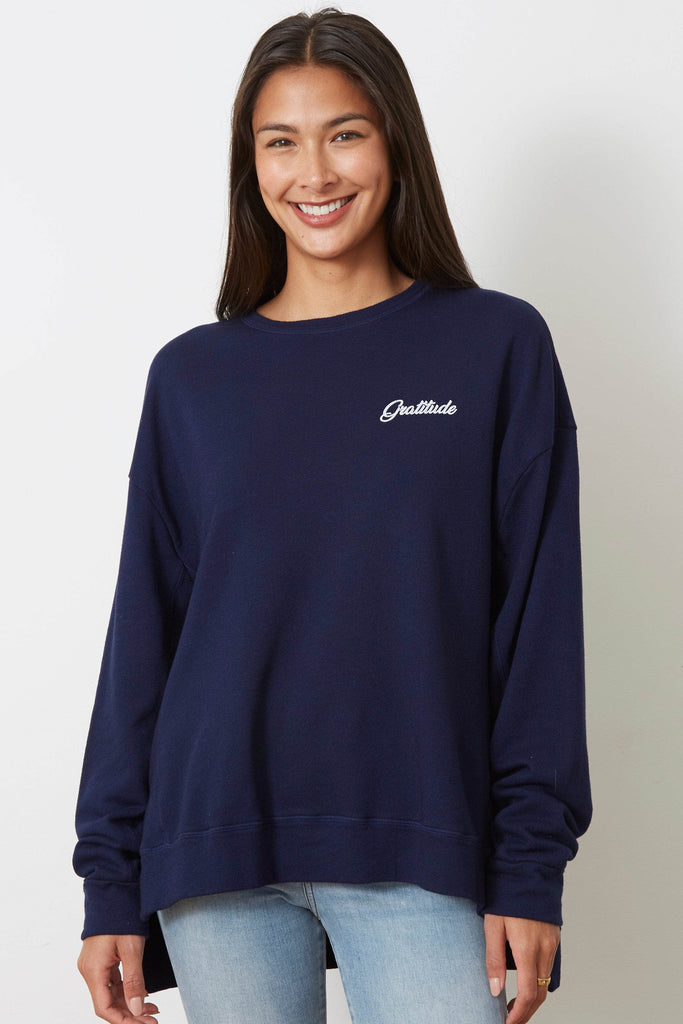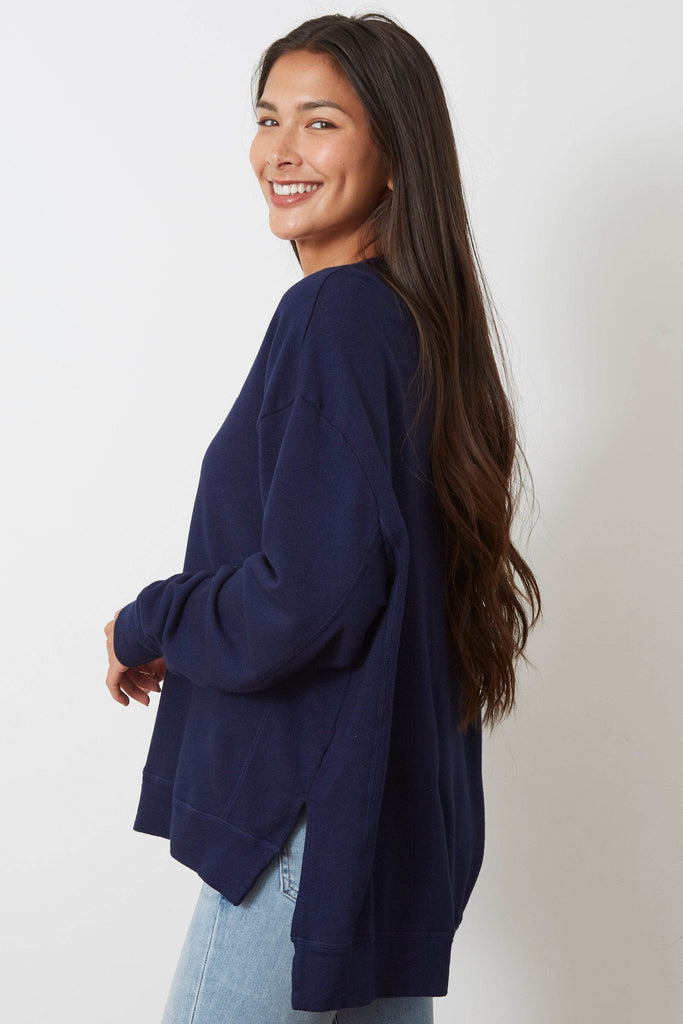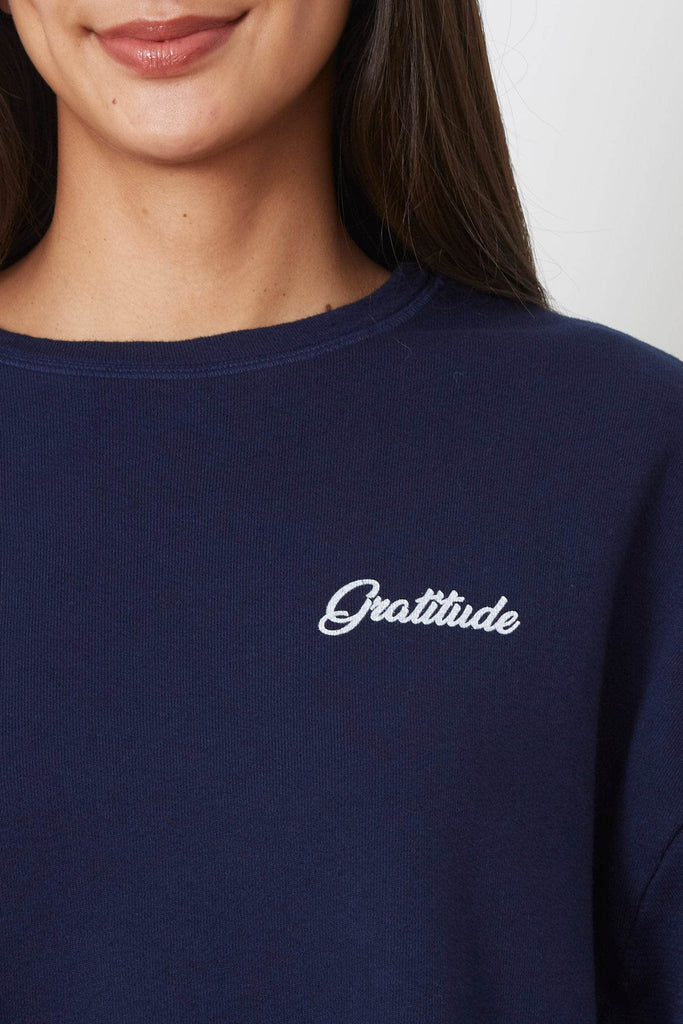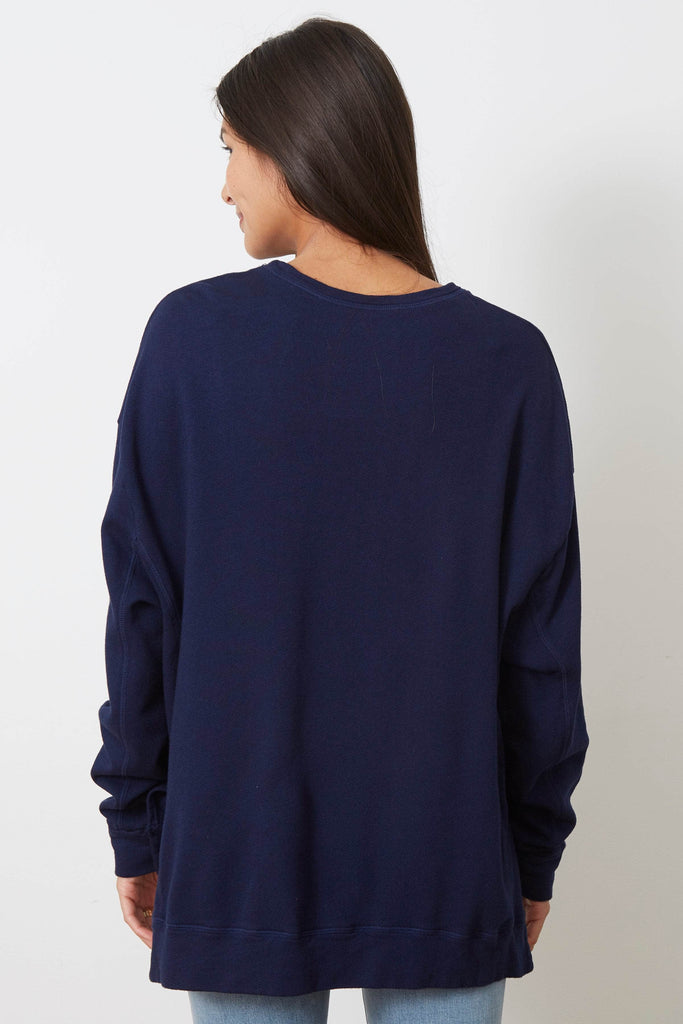 Gratitude Cursive - The Dawn
New Style Alert!

Made out of our vintage washed Three End Terry Fabric. This style drapes beautifully and is great to wear all day and into the early evening. The color is a deep rich Navy that we named Space. We know you will love it :)
This is a women's style crew neck that runs true to size! Female model is 5'9" and is wearing a size Medium.
67% Cotton // 33% Rayon // Machine Wash Cold // Tumble Dry Low 
FREE U.S. SHIPPING! Once you place your order it can take up to 1 business day to process and be placed in the mail. See our full Shipping & Returns Policy
here