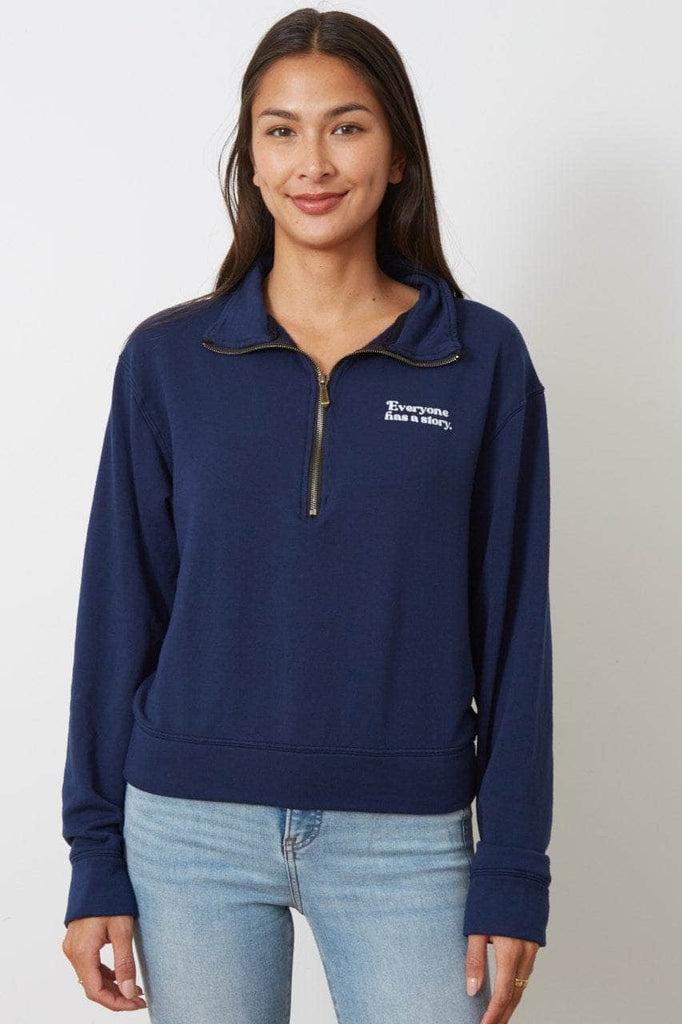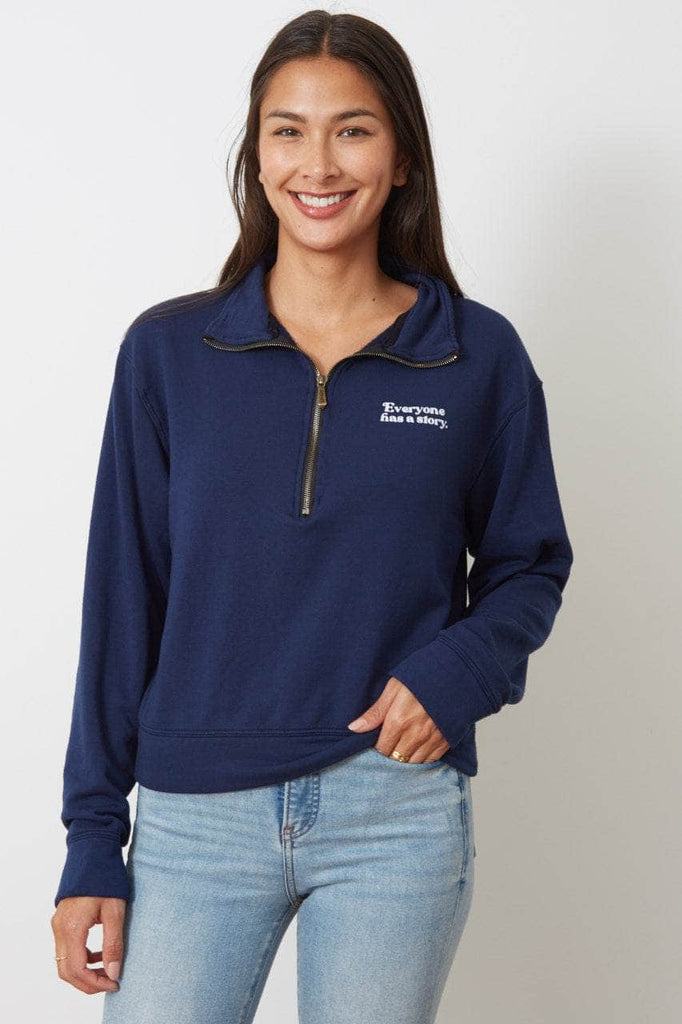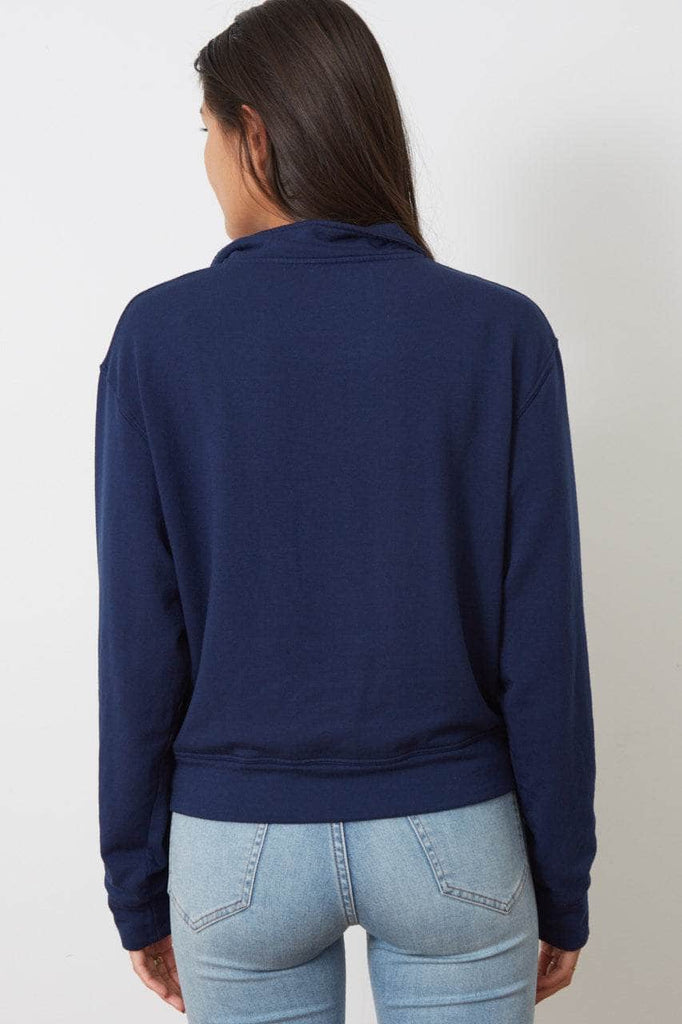 EVERYONE HAS A STORY - The Montauk
Introducing, the MONTAUK! The MONTAUK is our brand new QUARTER ZIP sweatshirt cut from our UNBELIEVABLY SOFT BUTTER FLEECE*. This style is selling super fast so grab one before we sell out :)
*Butter Fleece is our newest fabric made from micromodal. It's unbelievably soft yet lightweight enough to drape perfectly. 

Micromodal is a specific type of modal rayon exhibiting incredible softness and resistance to shrinkage. The only difference between Micromodal and Modal is that Micromodal fibers are thinner. This means they can be tightly woven into a fabric with the same texture as silk.
This is a women's style crew neck that runs true to size, size up for an over-sized fit! Female model is 5'9" and is wearing a size Small. 
62% Micro Modal //16% Modal // 16% Cotton // 6% spandex // Machine Wash Cold // Tumble Dry Low 
FREE U.S. SHIPPING! Once you place your order it can take up to 1 business day to process and be placed in the mail. See our full Shipping & Returns Policy
here
Love this new style!
Great hand to the fabric as usual, super comfy, and I love the newest style w the zip!