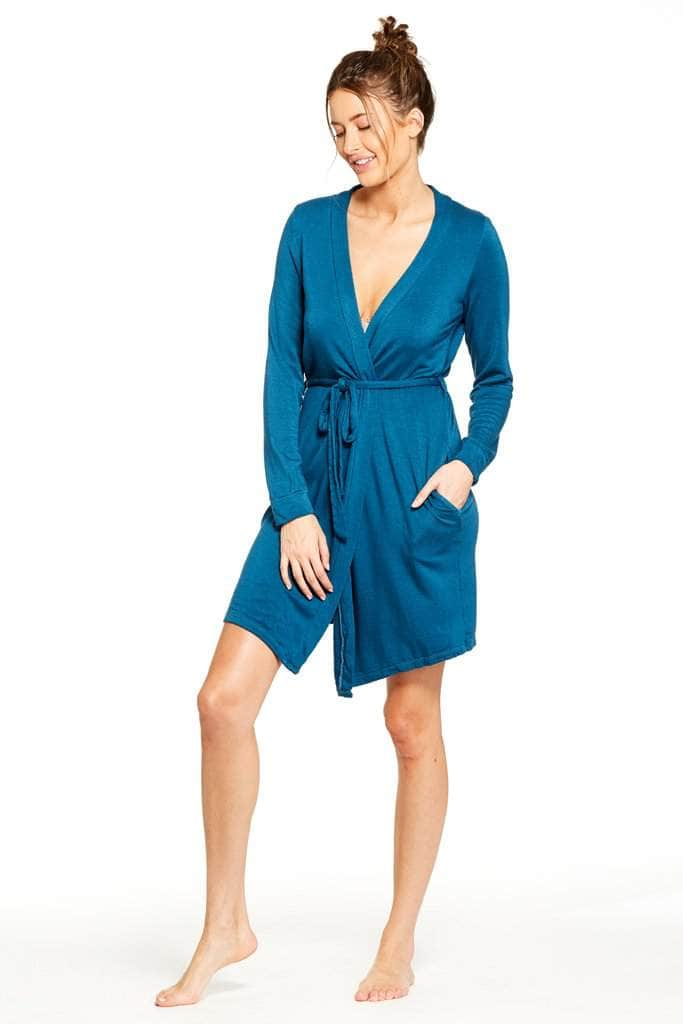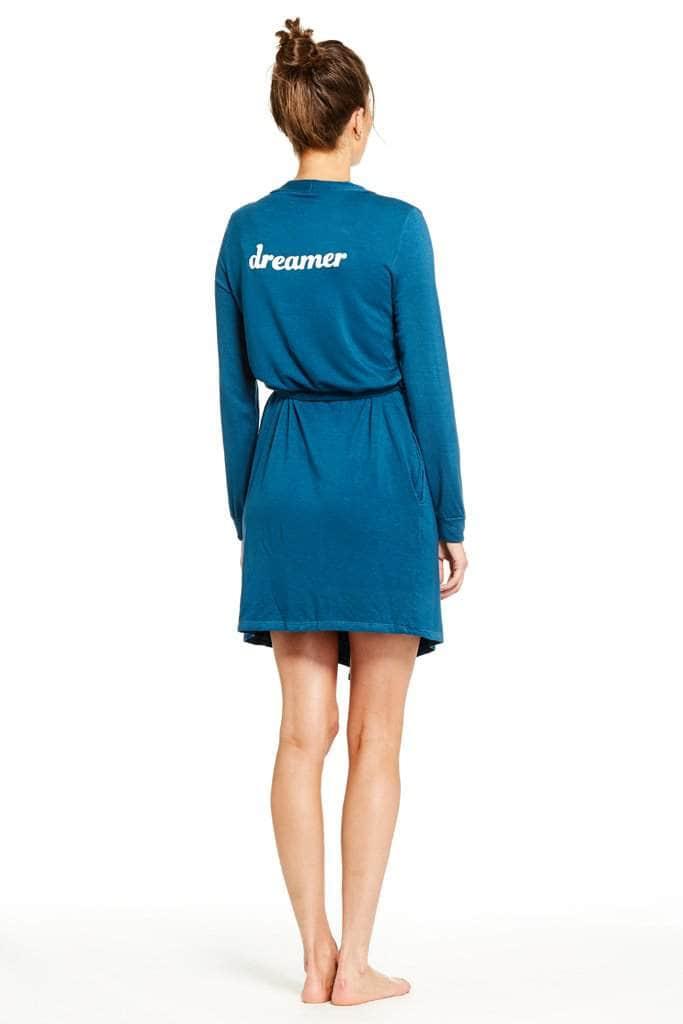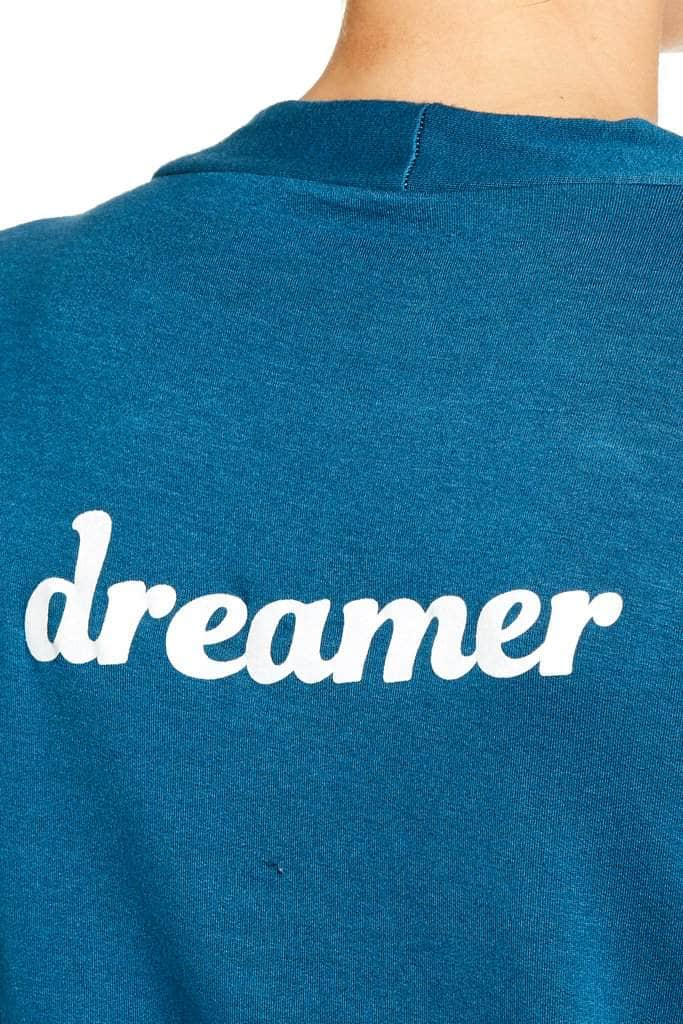 Everyone needs a good ROBE. We took this awesome Los Angeles sourced *STRETCH FLEECE* and crafted a cozy lounge robe. Our answer to lazy days and chilly nights.
This is a women's style that is open in the front and features a matching fabric belt. Female Model is 5'9" and is wearing a size small. 
95% Rayon // 5% Spandex // Machine Wash Cold // Tumble Dry Low
FREE U.S. SHIPPING! Once you place your order it can take up to 1 business day to process and be placed in the mail. See our full Shipping & Returns Policy
here
Crazy comfy!
This is one of the most comfortable robes I've ever worn! The material is super cozy and soft, the color is gorgeous and I love the way the sleeves taper down at the wrist.