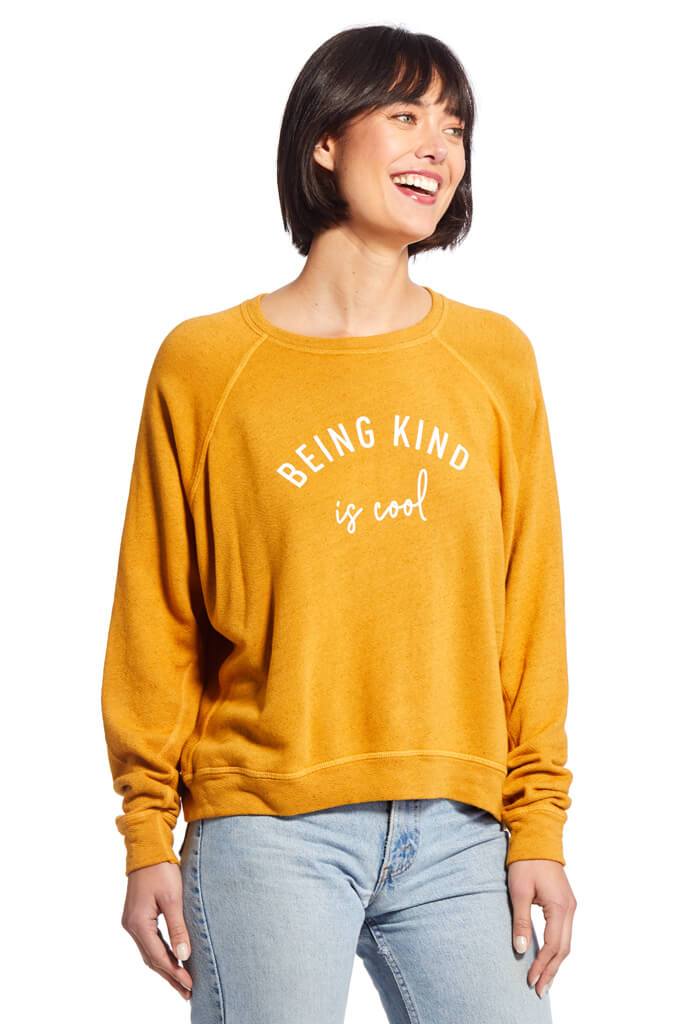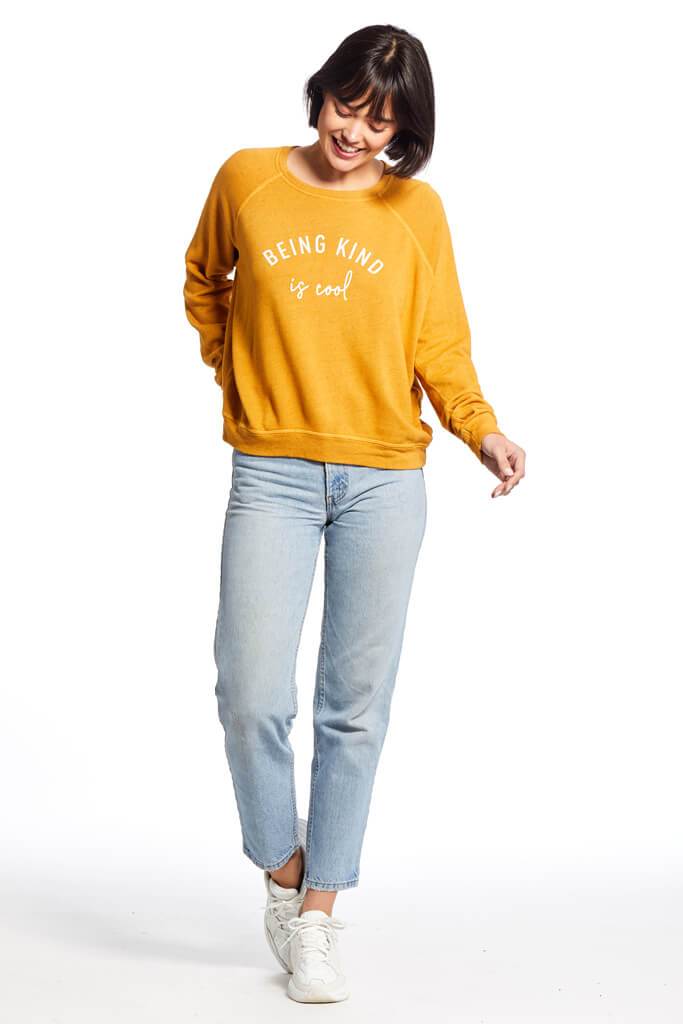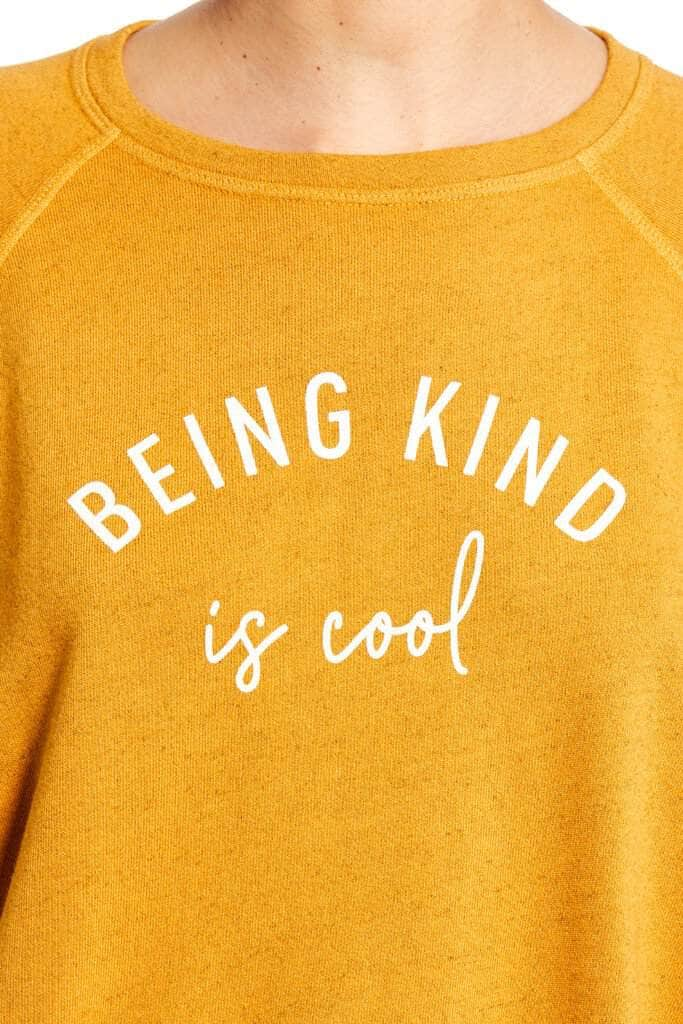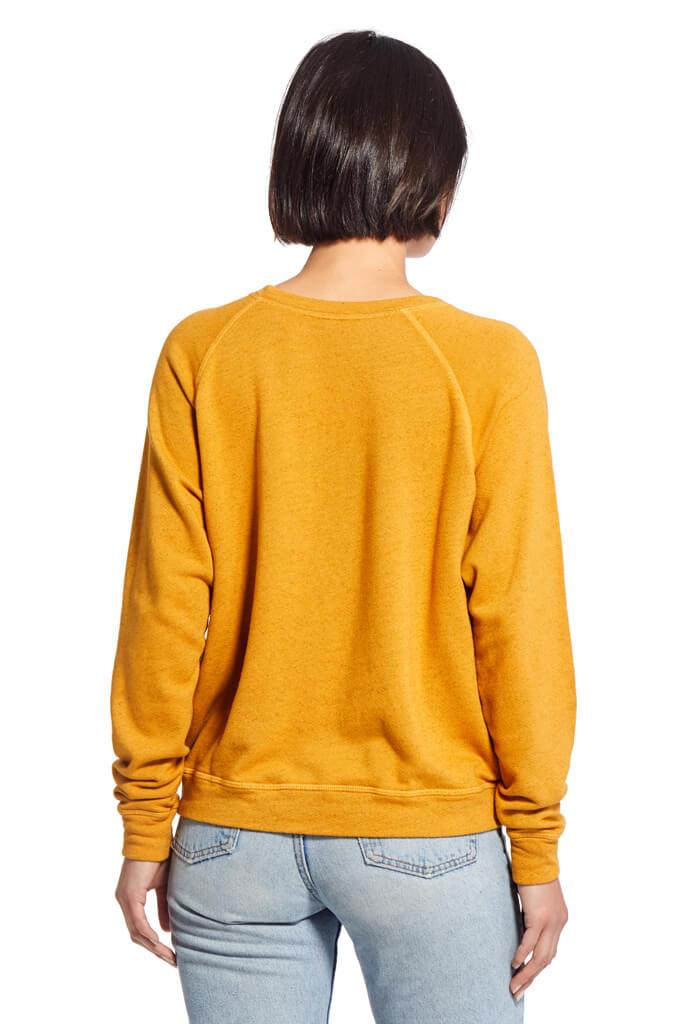 BEING KIND IS COOL - The Smith
Our super soft, vintage inspired pullover features raglan sleeves and is stitched in our newest three end terry fabric. We wanted to create the perfect crew neck for Y O U that hangs just right - think about it, you can wear The Smith for your outdoor adventures or when you're comfortable in that couch of yours! We vote this to be your summer crew neck.
This runs true to size :) ! Female model is 5'9" and is wearing a size Small. 
67% Cotton // 33% Rayon // Machine Wash Cold // Tumble Dry Low
FREE U.S. SHIPPING! Once you place your order it can take up to 1 business day to process and be placed in the mail. See our full Shipping & Returns Policy
here
Cute but scratchy
I really like the look of this sweatshirt but I'm not crazy about the fabric. It's scratchy and the neck is a little inflexible. The XS is a good size for me. I'm 5"5, 100 lbs. I also think it's overpriced.
LOVE
I love goodhyouman clothing, this is my 4th piece of theirs and I absolutely love it. I am petite and don't want to swim in a sweater as I usually do but these sizes are perfect, amazing quality and the sayings on them are so cute. I highly recommend, you'll love them too!
Awesome sweatshirt
I'm petite and have a hard time finding cute sweatshirts that fit. This one is shorter than most, but roomy, and the bottom band isn't tight. Great quality, great saying (already had compliments) on it. I already bought a second one with different saying. Highly recommend.
Easily my new favourite sweater! I love it so much! So comfortable and I get endless compliments whenever I wear it!
Kind is cool!
The message of kindness wrapped in sunflower yellow is truly uplifting!! The weight of this sweatshirt is perfect- not too thick or too thin- just right. Runs on the generous size, which is certainly preferred in a cozy yet chic weekend top. Highly recommend!