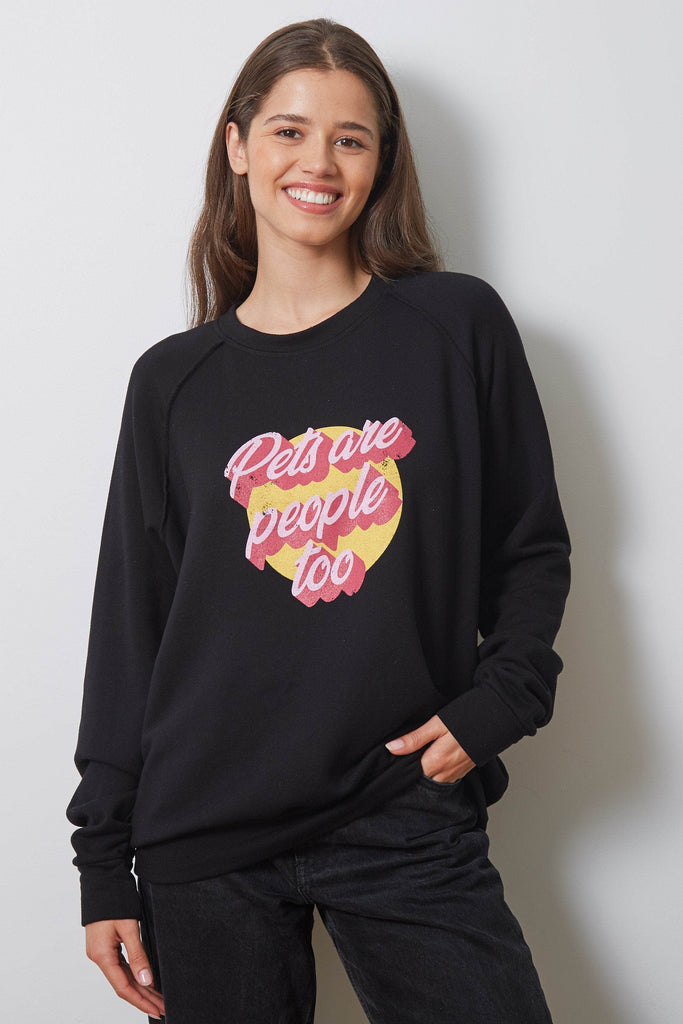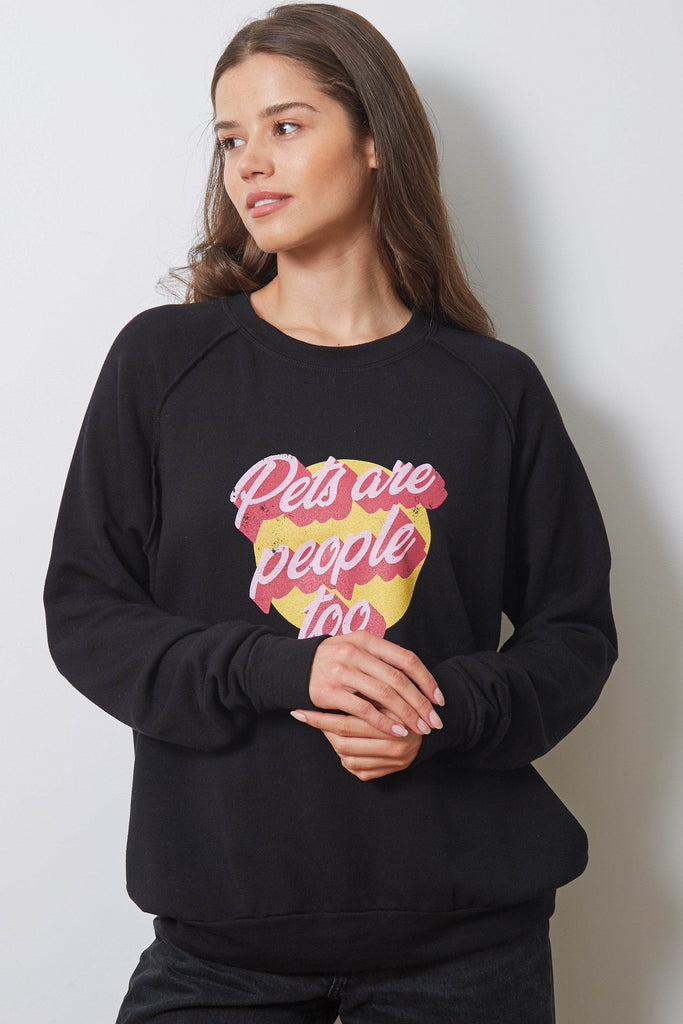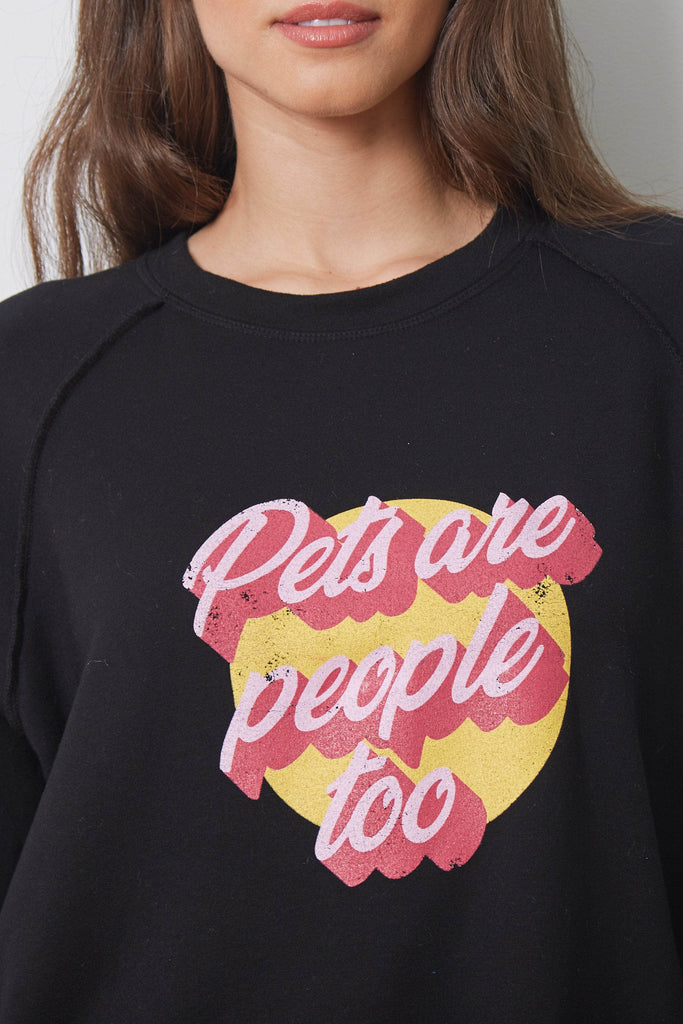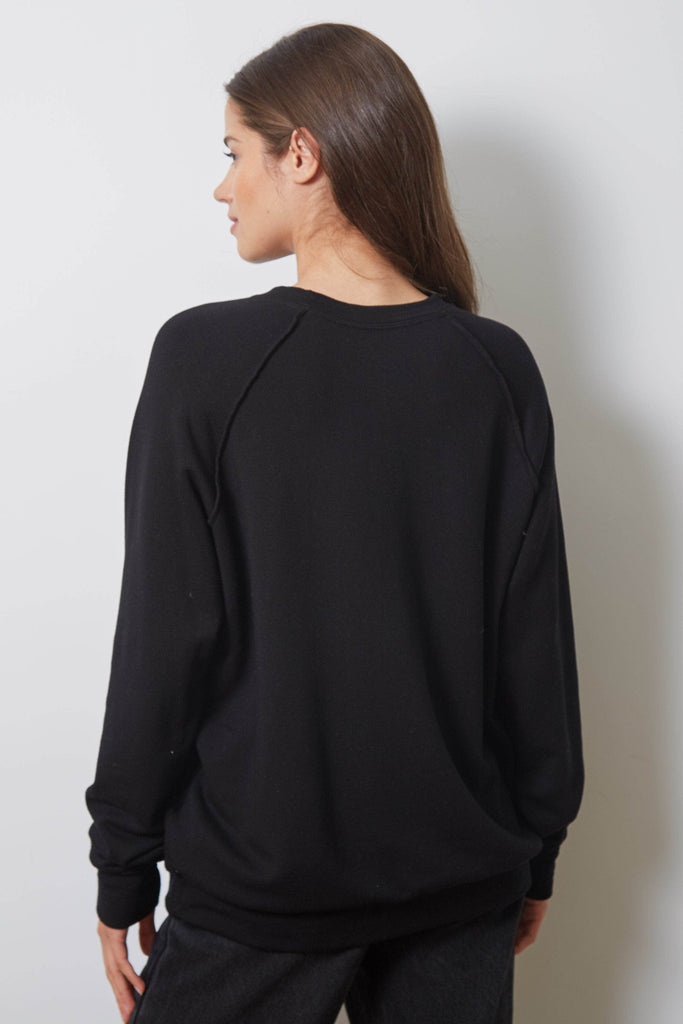 PETS ARE PEOPLE TOO - The Vita
 Introducing, the VITA! The Vita is our brand new crewneck sweatshirt cut from our UNBELIEVABLY SOFT BUTTER FLEECE*. 
The Vita is a crewneck sweatshirt that hits just past the hips and features raglan sleeves with exposed seam detailing. This version is dyed in our bight "Coral Quartz" and features a large heart outline with the word "love" printed in cursive along the boarder.
*Butter Fleece is our newest fabric made from micromodal. It's unbelievably soft yet lightweight enough to drape perfectly. 

Micromodal is a specific type of modal rayon exhibiting incredible softness and resistance to shrinkage. The only difference between Micromodal and Modal is that Micromodal fibers are thinner. This means they can be tightly woven into a fabric with the same texture as silk.
This is a women's style crew neck that runs a bit large, but is supposed to be an oversized fit! Female model is 5'9" and is wearing a size Small. 
62% Micro Modal //16% Modal // 16% Cotton // 6% spandex // Machine Wash Cold // Tumble Dry Low 
FREE U.S. SHIPPING! Once you place your order it can take up to 1 business day to process and be placed in the mail. See our full Shipping & Returns Policy
here